A re you looking for the best cosmetic surgical and non-surgical solutions at prices that won't burn a hole through your pocket? Dr Abhay Talathi, MD, DNB, FCPS and DVD, is here to help you with several such cosmetic solutions, each of which ensures to take your facial and overall beauty to its next, higher level.
---
EXPERIENCE
With years of experience in various nuances of cosmetic treatments, Dr Abhay is committed to bring the brightest smiles on your face. For almost a decade now, he has been delivering the best services by meticulously combining bespoke beauty solutions with avant-garde derma-aesthetic technologies.
Dr Abhay MD, DNB, FCPS, DVD - Consultant Dermatologist, Cosmetologist, Medico Marketing and Strategy Consultant
Adept in treating skin and hair diseases, Dr Abhay Talathi enjoys a position of repute for obvious reasons. Aside from being a respected Consultant Dermatologist and Cosmetologist, he is doing a tremendous job in providing medico marketing and strategy services to various pharma companies. His list of laurels and achievements has several aspects to flaunt, which invariably includes training sales and marketing teams of pharma companies as well.

Thus far, he has worked with several reputable pharma companies like Galderma, Allergan, and Cipla on various assignments. Furthermore, Dr Abhay Talathi is running ABHAY TALATHI AESTHETIC TRAINING ACADEMY, which allows both seasoned and newbie aestheticians to know more about the cosmetic surgery segment.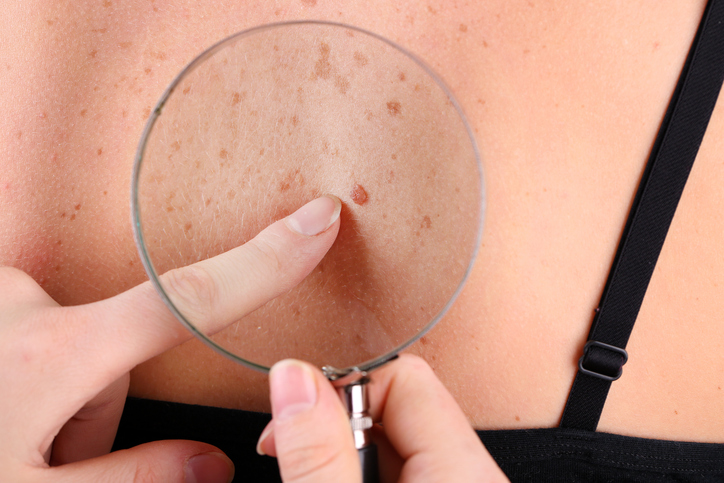 Healthcare Professional – (Dermatologist)
Dr Abhay Talathi, a celebrated dermatologist, has moved from strength to strength to become one of the leading and the most successful medical practitioners. Flaunting an impressive roll of qualifications, Dr Abhay has always ensured that his expertise and experience should benefit his patients in the best way possible.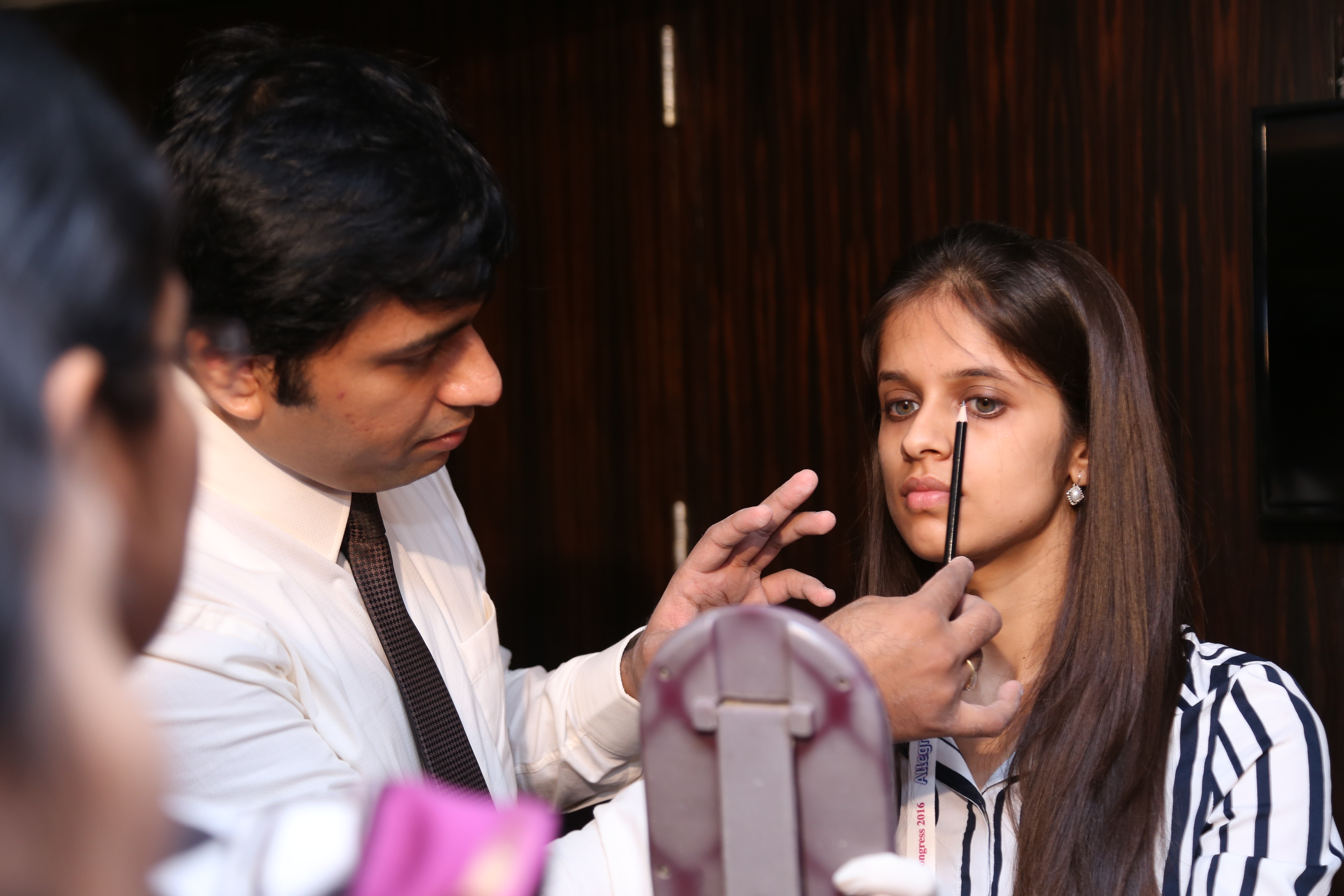 Consultant – (Pharma and Medico Marketing)
In recent years, Dr Abhay Talathi has successfully established himself as a Medico Marketing Consultant. He has been working with several pharma companies in derma-aesthetic segment, ensuring quality results every time. His association with the likes of Cipla, Galderma, and Allergan makes him one of the best pharma and medico marketing consultants in India.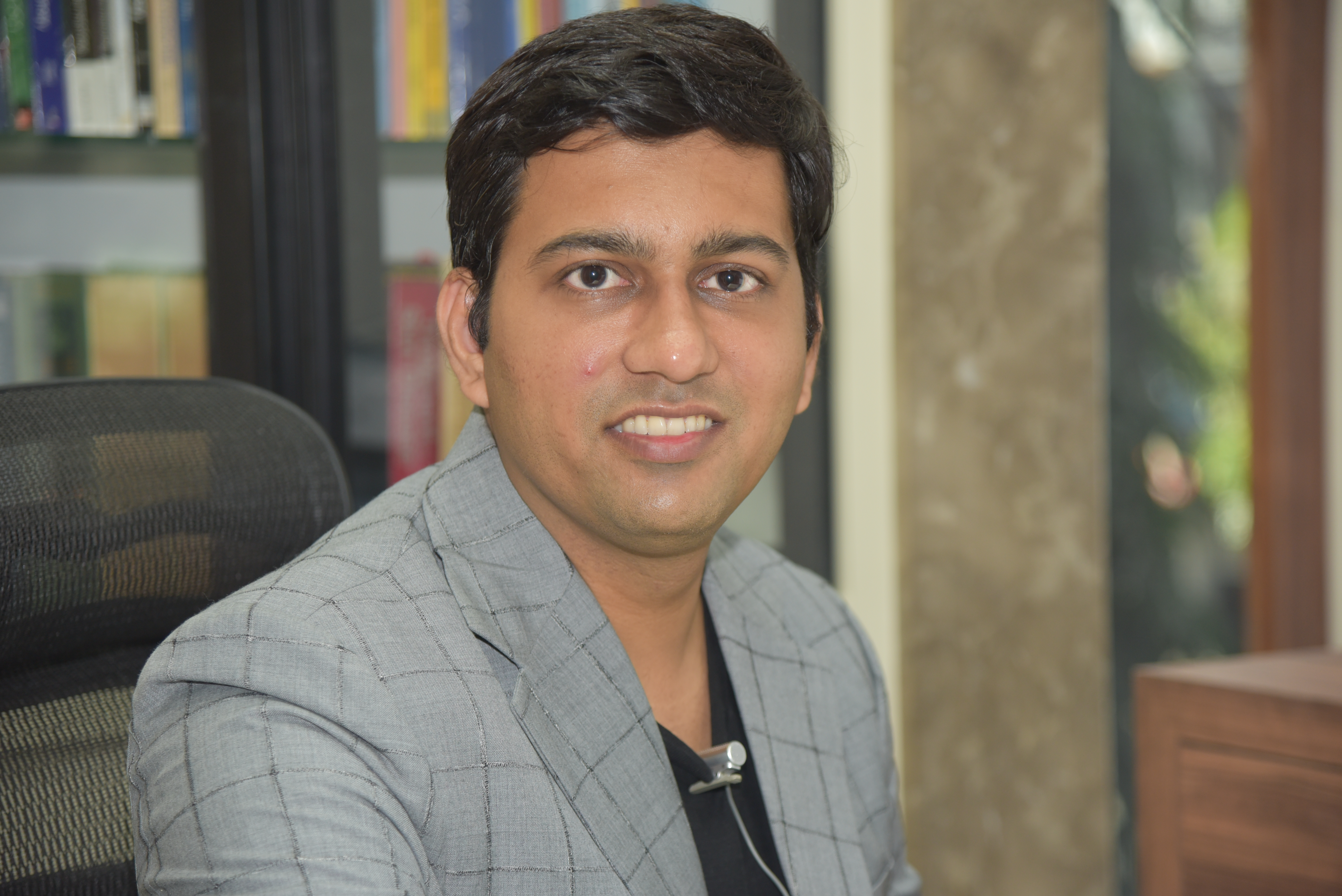 Trainer – (Pharma Sales / Marketing)
Dr Abhay has been actively involved in training sales and marketing teams of Indian pharma companies; thus, ensuring that pharma sales and marketing professionals could understand how to position products in markets, employ effective communication strategies, and utilize detailing and pricing related information.


AESTHETIC ACADEMY BY DR ABHAY TALATHI
---
TRAINING ACADEMY
With his intent to help budding derma-aesthetic specialists master various tenets of this specialized field of study, Dr Abhay has been running a training academy called AESTHETIC ACADEMY BY DR ABHAY TALATHI for quite some time now.
The academy has conducted a few courses in last few years, wherein trainee doctors and medical professionals received the best quality instruction on different aesthetic therapies, treatments, diagnostic procedures, and aftercare methodologies.
At AESTHETIC ACADEMY BY DR ABHAY TALATHI, Dr Abhay focuses on providing useful information on subjects pertaining to Botox or Botulinum Toxin, Dermal Fillers, Physical and Laser Peeling, Chemical and Skin Condition Peeling, Advanced Fillers and Botox, and Cosmetic Dermatology.
Aiming to reach new highs in the years to come, AESTHETIC ACADEMY BY DR ABHAY TALATHI is moving forth with conviction, poise and resolve. For now, Dr Abhay is determined to create perfect learning environment for trainees, so that the learning process could become an enjoyable process for all.




Healthcare Professional – (Dermatologist)100%




Consultant – (Pharma and Medico Marketing)100%




Trainer – (Pharma Sales / Marketing)100%



Basic concepts of fillers were explained very well. Very good hands on experience was provided. Feeling confident now to inject in all indications of botox & fillers. Training approach is very friendly & practical.

It was a pleasure learning at Aesthetic Academy by Dr Abhay Talathi. I got motivated for future. Learnt many new techniques & managing complications. Fear for injections is decreased quite a lot. Dr Abhay way of speaking, guiding, motivating & appreciating is very fascinating. As a fresher,i am very happy that i learnt from you & became very confident. Looking forward for more Thank You

I consider myself extremely fortunate that I got a chance to attend the 'Ignite your minds' certificate course by Aesthetic Academy under Dr Abhay Talathi Sir. It was a very informative course, with a good hands-on in basic indications for BOTOX and Fillers. I've attended many workshops in different conferences for the same, but learning it in this program was the most comprehensive. The highlight of the course was an individual approach and evaluation of each case, rather than mathematical protocols, which many not give gratifying results in each patient. Not only is Dr Abhay extremely knowledgeable, he's a very good teacher too, very generous and humble. He made sure that I'm understanding the basics, encouraged all the delegates to participate and answered all our questions patiently and in detail. I feel confident enough to start treating my patients with Botox, Fillers after having attended this certificate course. I would recommend all dermatologists who want to start aesthetic injections in their practice to attend this course too.

It's an excellent course to learn botox right from the basics to some advanced indications. Dr Abhay & Dr Prajakta are well informed, friendly and personal attention was given to all drs attending the course. The material provided was concise & to the point. Hands on training was useful to make first timers feel confident to use Botox.

"I have been a client with Dr Abhay for many years now, and will continue to be. My experience is always consistently amazing. Dr Abhay is extremely well informed and has a strong hand coupled with a keen aesthetic sense. I always come out better each time. He understands my face and my needs. He advises me well, is always for My best interest, and accommodates my crazy schedule Constantly innovative and improving his approach to my skin care and beauty. Many thanks for all your kindness and relentless dedication"

"I was privileged to receive my aesthetic trainings with Dr.Abhay Talathi at Mumbai, India. I must say it was the best learning experience, a mix of theory and practical sessions. Dr.Abhay brings out all his experience during training and explains concepts by sharing client examples. I shall surely recommend him for all those aestheticians of tomorrow"

"Dr Abhay is one of the most dynamic young clinicians. I have known him since the past 6 years. I acknowledge his aesthetic work with his clients and medical fraternity. He brings intense passion during his lectures and training sessions. His Aesthetic observations and study is better than many. His prime concern has always been to provide the best to his abilities. We being from the industry have been fortunate to be able to learn a lot from him. We feel proud about you"